Welcome
Beitbridge Rural District Council is situated in the southern tip of Matabeleland South Province, bordering South Africa to the south, Mozambique to the east Botswana to the west. Beitbridge District Council is divided into 15 wards with fifty eight villages and a total area coverage of 12 697 kilometres and that makes up 23 000 households. Beitbridge district is one of the driest areas in Zimbabwe falling under agro-ecological Region V. Despite this, Beitbridge district is the largest producer of cattle in the country. Beitbridge district is under the jurisdiction of Beitbridge Rural District Council, being the local authority that creates an enabling environment for development of the District and its people.
Water Reticulation At Lutumba New Stands
Beitbridge Culture Village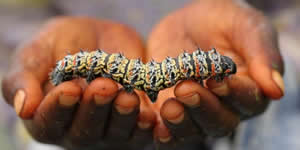 Community
Amacimbi (Mopane worm) are a special part of the diet in rural areas and are considered a delicacy in cities. They are also a source of income for most households in the district
Farming
Beitbridge District has vast herds of cattle and goat ,due to low rainfall patterns farmers plant small grains such as millet and sorghum.
Mining
Gold ,Diamond and Coal are some of the minerals which are found in the district.
Wildlife
The district has a large number of wildlife from Elephant, Leopards, Kudu, Eland which resulted in a large number of tourist visiting the district for trophy hunting.
  BEITBRIDGE RURAL DISTRICT COUNCIL         VACANCY: RE-ADVERTISING CHIEF EXECUTIVE OFFICER POST   Beit Bridge Rural District Council is looking for a suitably qualified person who is a self-starter, with strong analytical and interpersonal skills to fill the position...
read more
| | | |
| --- | --- | --- |
| ENQUIRIES : +263 85 2322404  |FAX : +263 85 2322489 | CAMPFIRE : +263 782 799 137 | ENGINEERING(ROADS AND TECHNICAL SUPPORT) : +263 782 799 134 |